Hana: Where Courage meets Creativity
Hana lives in North Asia. She prefers anonymity but, without doubt, she is one whom life has dealt a hard hand. She has fought back, though, starting right where she is: a woman, at home. The family's monthly income is US$5 per month. With that, she needs to care for her husband, who has TB, her two small children and her grandmother. There is little employment available in her area and no social services. So Hana reached for a solution through the one resource she did have: a talent for sewing.  Hers is a significant gift. She can look at a pattern, or even a finished product, and understand each stitch and measurement required.  She also has a sewing machine and with the fabric she can access, creates bags, key-chains and other items. She has gone on to have other women join her and sew daily in what they call the Hana Project.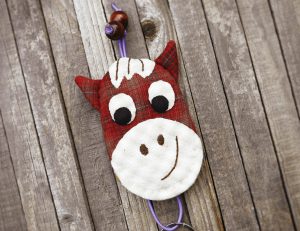 We found her items (photo: left and main) popular in the UK this year through our fair trade sales. And we marvel that, with the sale of such products, we can reach into the very lives of women who, instead of accepting life's odds, use courage and creativity to bring change.