Bethlehem: Fair Trade Improving Workplace Health
It was a surreal moment. We were visiting Bethlehem, hoping to find products we could sell to support local residents whose livelihoods had suffered as Middle Eastern tension kept tourists at bay. Carpentry, we were told, was the best choice. And, at that very moment, Joseph, the carpenter, was on his way from Nazareth to Bethlehem. Could we wait? We blinked, wondering if we had stepped into a Christmas carol.
The scene showed little of that idyll, though. When we watched the carpenters at work, we realised the air around them was laden with sawdust and wood particles. Glasses protected their eyes, but the particles were also on their clothes, hands and hair. Surely, we thought, they had to be inhaling this stuff. What was it doing to their lungs?
This is the darker side to Bethlehem's woodcarving industry. Lung lesions, even cancer, can result. And death, of course, follow. A local fair trade group, Holy Land Handicrafts, made it their goal to see the workplaces made safe. They began with Raja, a woodworker and himself a health victim. They cleaned out generations of wood dust, and most importantly, installed an extractor device that sucks up wood dust and coating fumes, removing them safely from the workspace.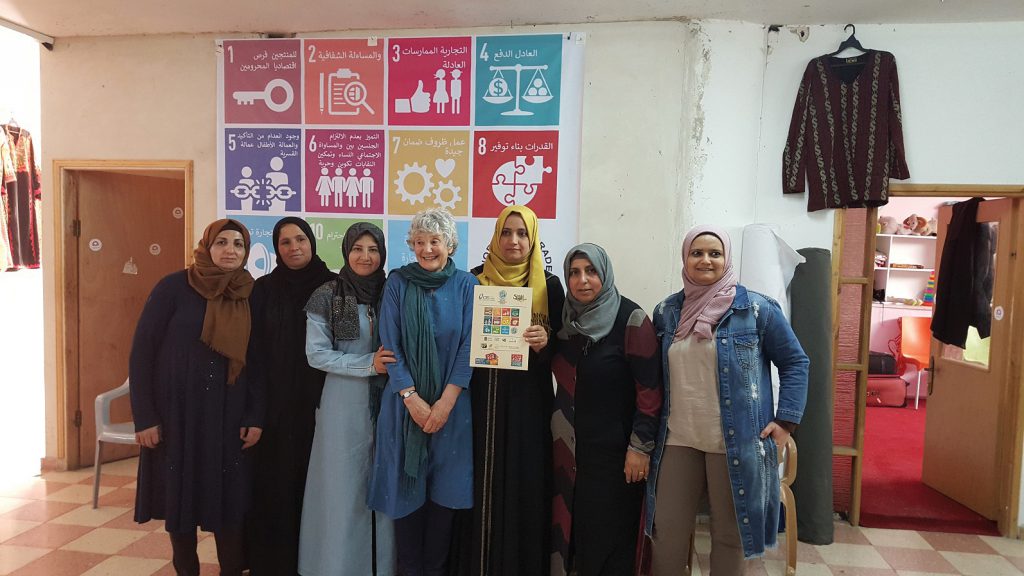 In such a small community, word soon spreads. Soon, dozens of other woodworking families were begging for renovation too. It's literally changing the health and lives of Bethlehem's artisans.
Holy Land Handicrafts works with 35 workshops in its cooperative. Their olive wood carvings are popular sellers, especially at Christmas time. With each sale, we, and our customers, can breathe a little easier, knowing that the artisans can, too!