When elephants fight, the grass gets trampled
It's a powerful, and poignant, African proverb: 'When the elephants fight, the grass gets trampled.' When powerful forces go to war, it's their people who are hurt. Those who never asked for the conflict in the first place are caught, and killed, in the crossfire. 2016 demonstrated that reality, as never before, when an increasing movement of refugees swept across our planet. This is a challenge which has baffled governments, policy makers, NGOs, businesses and all who have sought to find solutions.
CGV UK engages in several ways. We run Global X-perience simulation programmes which deepen empathy and, ultimately, help participants find ways to respond. We also support the placement of aid through our Global Hand service, in two ways. Our team is often on the phone providing suggestions and advice to those trying to get donations to refugees. We also try to 'match' offers of goods with our NGO network, publicising the offer so that relevant NGOs can respond and pass on the goods to those they serve. You can see examples here.
---
A GENERATION OF INNOCENTS
No matter how long the Syrian conflict continues, the truth remains the same. Life for today's victims is every bit as tragic as yesterday's. For the little ones, who watch the adults in their lives continue this battle, there is every possibility the conflict will rob them of their childhood. We are always pleased, then, when donors give specifically to children, particularly when those donors are themselves children. A young school in Wales contacted us when they had a large quantity of uniforms they could no longer use. Through Global Hand, we connected them to the UK NGO, Syria and Refugee Aid NW Community who regularly send life-saving support to refugees. It is heartening to reach out, in ways large and small, to the little lives who never asked for this war. Antonio Guterres, Secretary General of the United Nations, put it best: "What is at stake is the survival and well being of a generation of innocents."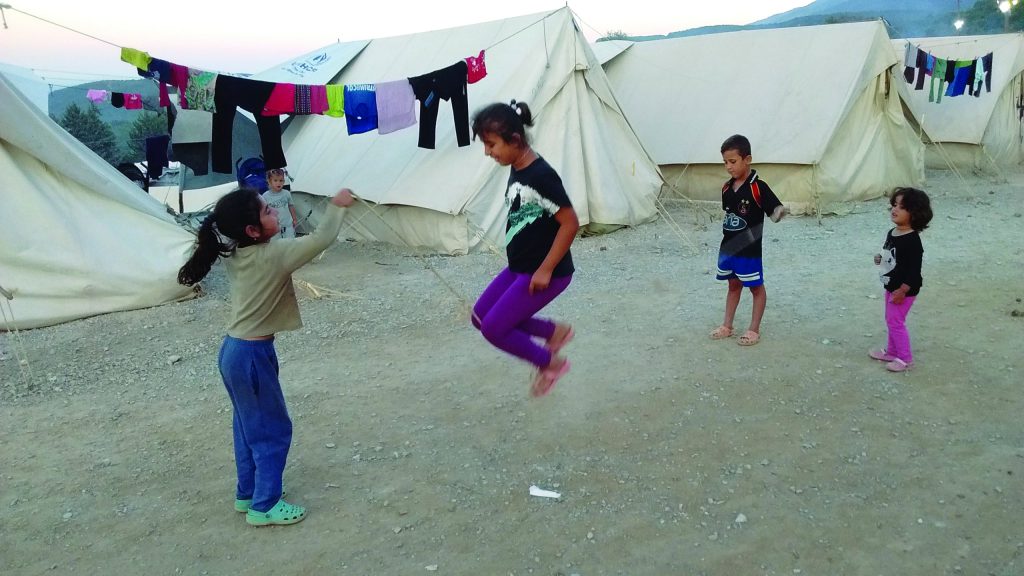 ---
BRINGING A SMILE TO CHILDREN OF WAR
We hear it repeatedly. If kids in conflict don't learn how to play again, their emotional development is impacted. They need to know 'normal' once more. They need the chance to 'be a child' and allow simple fun to begin replacing the trauma which war has etched in their memories. With that in mind, we responded when 200 toys were offered in the UK for refugee children. UK charity, Hope and Aid Direct, took them for distribution among children in the range of camps they serve. It is hard to fathom the suffering of these young lives who have witnessed, or experienced, horror and abuse. We grasp any opportunity to put play back into their lives.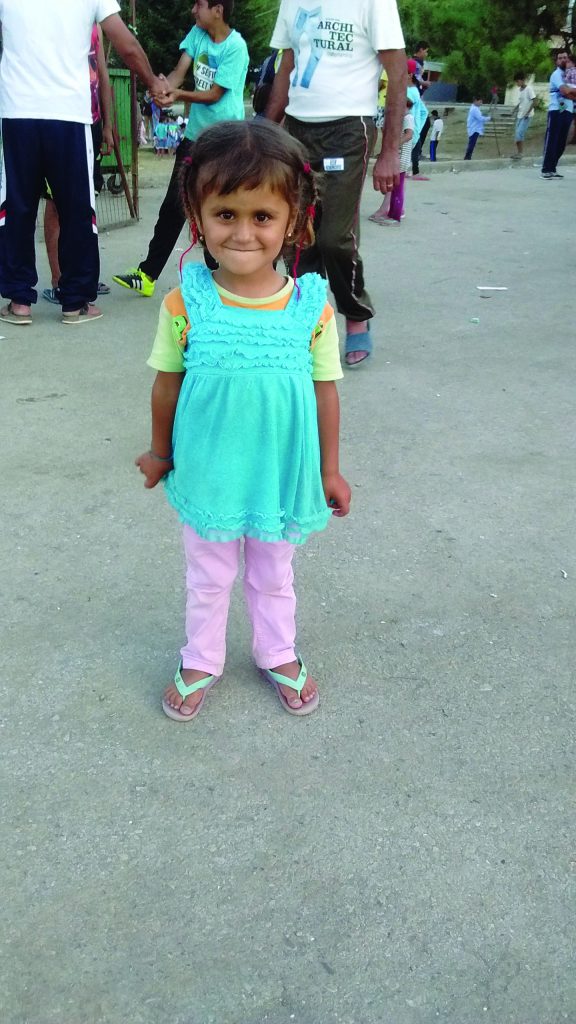 ---
REFUGEES: BATTLE ON A SECOND FRONT
They have won one battle: the struggle to survive the conflict in Syria which has caused them to flee for their very lives. These refugees should not need to face a second battle on arrival in the 'refuge' of the camps, but many do meet a further challenge in the form of weather. Cold temperatures have seen children die overnight, their little bodies struggling with hyperthermia. When a UK primary school offered winter jackets and jumpers, therefore, one of those who reached for them was the Samara appeal for Syria and Refugee Aid NW Community, whose dedicated volunteers work tirelessly to prepare them for distribution. It's often a rush, in the winter months, to get warm clothing quickly enough to those battling on the ground, particularly as the sheer number fleeing the conflict continues to grow.
---
NOTHING BUT THE SHIRTS ON THEIR BACKS…
The journey from conflict zone to refugee camps is rarely longer than the painstaking trip many asylum seekers take from the Middle East, moving north over the European continent in an effort to reach the Turkish coast. From there, they take the perilous ocean journey to Greece, a trip which itself costs many lives. When the refugees reach the camps, they often have nothing more than the clothes on their backs. A range of NGOs supplies the camps which absorb them. One of these, UK group Hope & Aid Direct, routinely trucks clothing and a wide range of other goods, to provide for them. They responded when a UK company offered surplus clothing through Global Hand. The clothing was new but the company had rebranded so they were eager to see it used in others' lives. For refugees, the gift of clothing is not only about meeting their physical needs, but giving them dignity as well.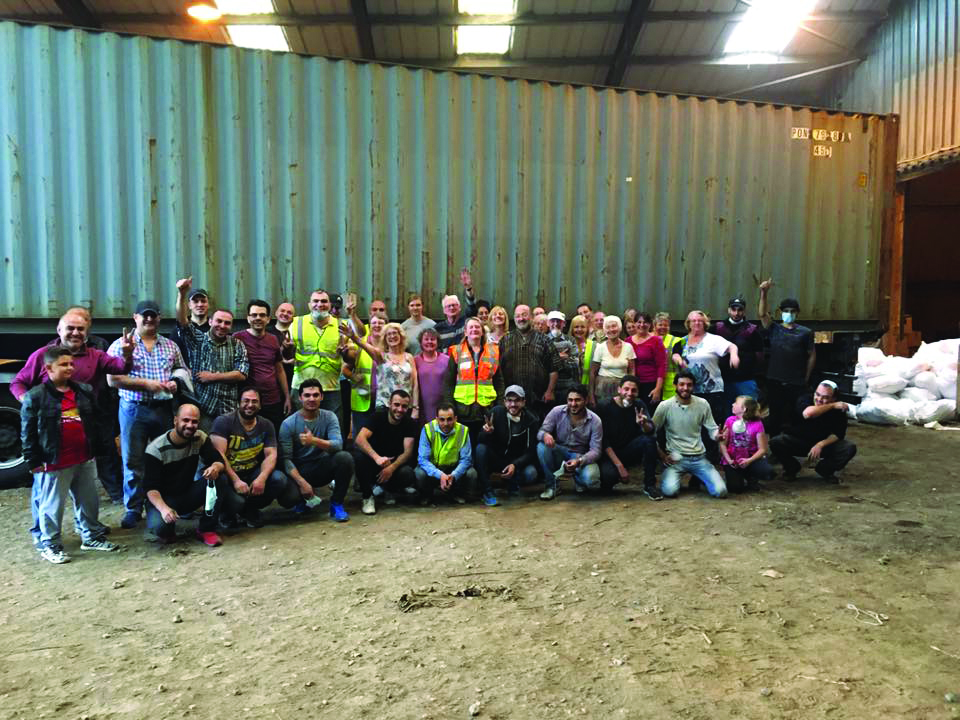 ---
DEPRIVED OF THEIR LEGACY
Angelina Jolie has said, "In my experience, going home is the deepest wish of most refugees." That longing is true of all ages, the young, the old and those in between. For the aged, though, those who have spent a lifetime building a legacy for their families, the need to leave it all behind is of particular heartbreak.
It is not often that donors tell us they have elderly refugees in mind when offering support, so we were touched when Everglow, a community in Australia, asked if they could help. The group itself cares for the elderly at home and, as part of their rehabilitation programmes, they had knitted colourful, warm blankets which they wanted to reach refugee camps. Through a Global Hand match we were able to send them on their way: a loving touch of warmth and even colour for lives now living in the shadow of past loss and future uncertainty.