Helping out Health Projects
"Millions of people still have no access at all to health care," say the UN. "Millions more are forced to choose between health care and other daily expenses such as food, clothing and even a home." Crossroads can help find projects that desperately need the health and medical goods that the donors can't use. The stories below exemplify how such goods can find new life in the hands of people in need.
An Unsung Hero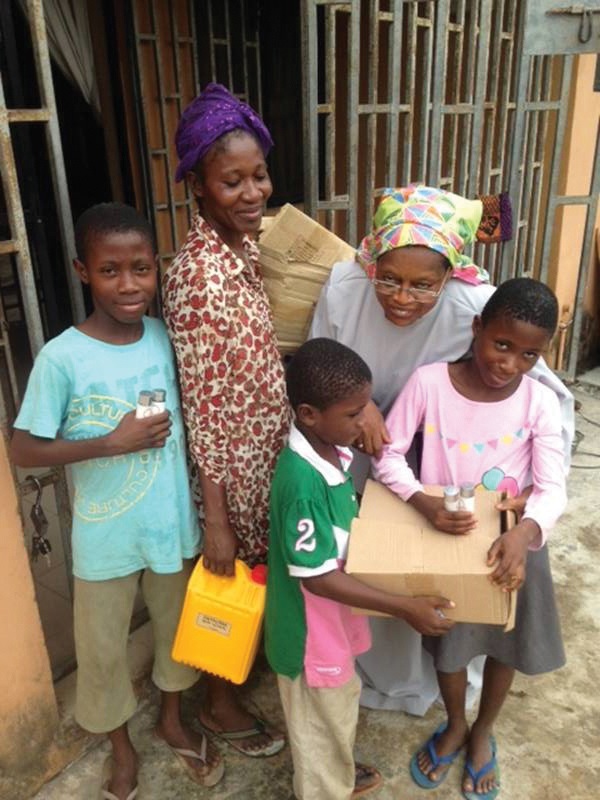 "Let no one ever come to you without leaving happier." Mother Teresa said those words and, it seems, lived them. Another sister, working in Africa today, seems to do so too. Sister Prylla, who runs programmes in Nigera, Kenya and Sierra Leone, is a woman on a mission. She and her team offer an extraordinarily wide range of services as they seek to support the poor: medical provision, care for the elderly, water access, micro loans for farmers and education, with particular emphasis on keeping girls in school. Their organisation, The SUHOG Project, is registered in the UK and, often, when suitable goods are offered by UK donors, warehouses them until ready for shipment to Africa. An example, this year, was a supply of hygiene product which she distributed. We consider Sister Prylla one of life's unsung heroes.
Supporting People Living with HIV
NGO, 'Rejoice', in Chiang Mai, Thailand, is committed to supporting people of any ethnicity, religion or age who are living with HIV. They provide medical, social and educational support, offering palliative medicines, food and nutrition and school scholarships. They also provide emotional care through counselling programmes and community support. They made contact with us because, along with this range of services, they have established the 'Buddies Society of Ipoh' with the goal of providing comfort to the kids affected by HIV. By that they mean, of course, those children who have HIV themselves, but, as well, those whom HIV has impacted in other ways: the loss of a parent, or both, and the fact that their lives will now never be the same. The Buddies Society hand makes bears as a gift to these children, providing them a 'buddy' in their pain. We supported 'matches' for these Buddy Bears and saw them reach HIV affected kids in NGO Sevac, Uganda.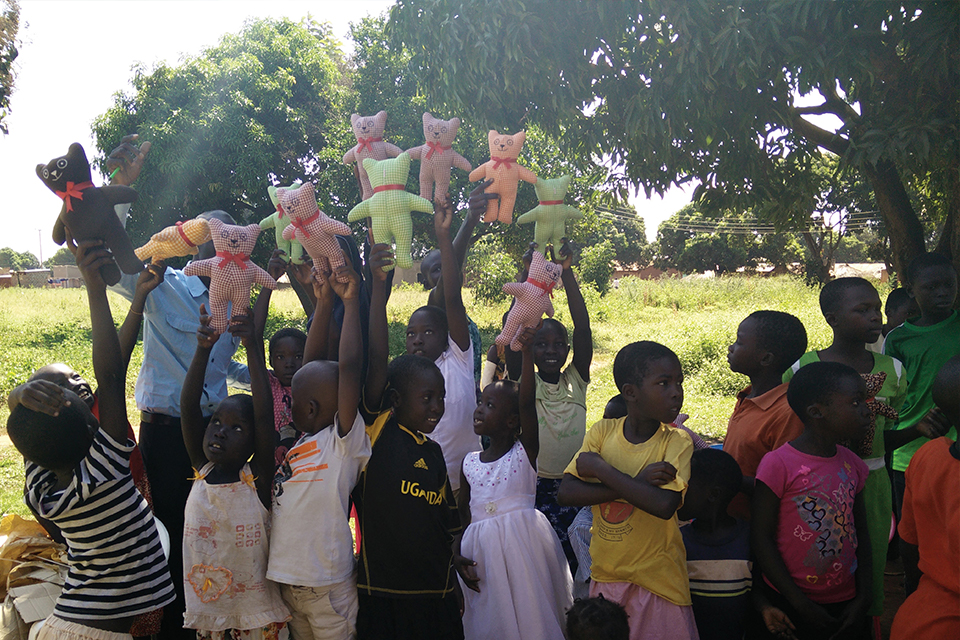 Malnutrition: Causing Preventable Deaths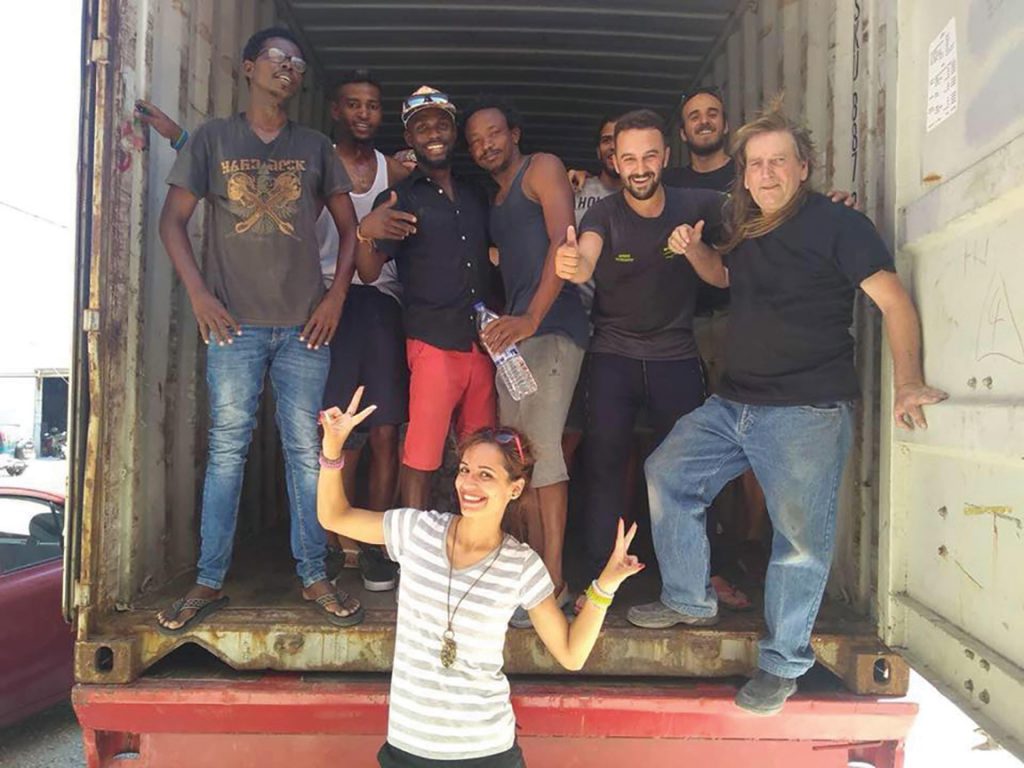 Malnutrition among refugees exacerbates their need in all directions. It weakens resistance to communicable diseases, always an issue in overcrowded camps, and is, says the UNHCR, "responsible for millions of preventable deaths" each year. It also, they point out, "contributes to delayed childhood development causing irreparable damage." We were grateful, then, when a donor with a surplus of nutritional supplements wanted to see them go to refugees in Lesvos. They were received by CARE UK (Refugee Aid NW).
This group, run by dedicated volunteers who, uncomplainingly, pour massive hours into the preparation of aid for refugees, prepares container loads and sees them delivered on a routine basis.
Hygiene Kits Helping Across the Globe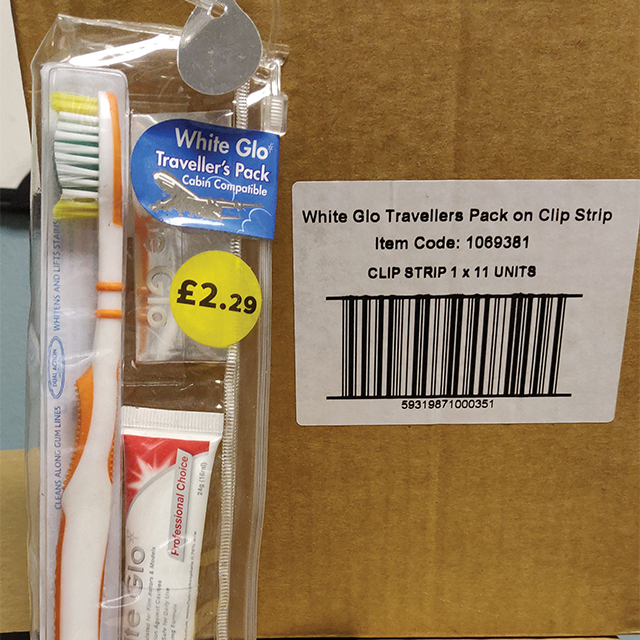 Dental care often falls way down the list for refugees and others in desperate circumstances. The consequences can be serious though, with complications from tooth decay leading to infection and even heart disease. In 2018, we helped a UK dental care company offer a massive donation of dental hygiene products, including toothpaste and toothbrush travel packs, and large tubes of toothpaste: 42 pallets of goods in all. Global Hand partner Hope and Aid Direct was experienced enough to handle such a big donation, and immediately started distributing the goods to their various projects. They took 10 pallets to France, where the dental products helped refugees in the 'Calais jungle'. The donation also reached Syrian and other refugees in Greece, along with people living in deep poverty in Moldova and even Africa. A far reaching gift for a far reaching problem.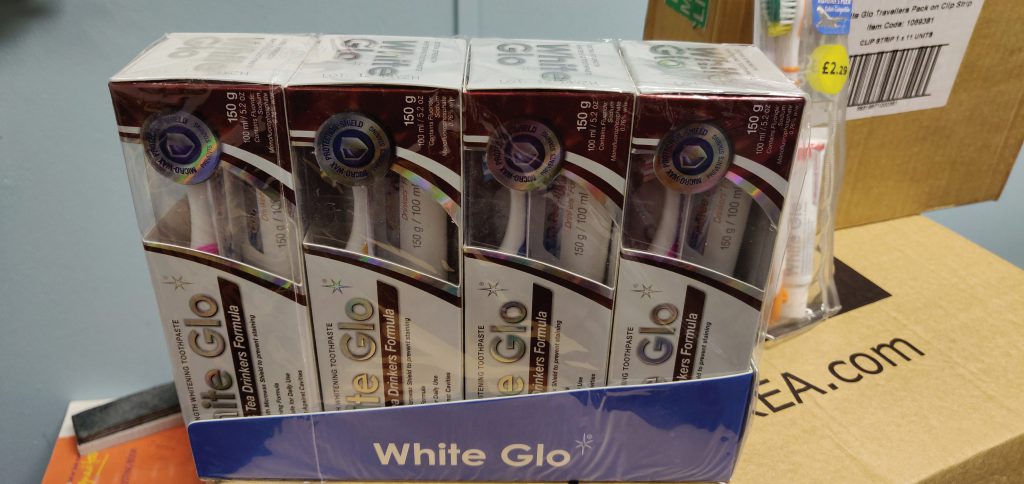 Dialysis Supplies for Syrian Hospital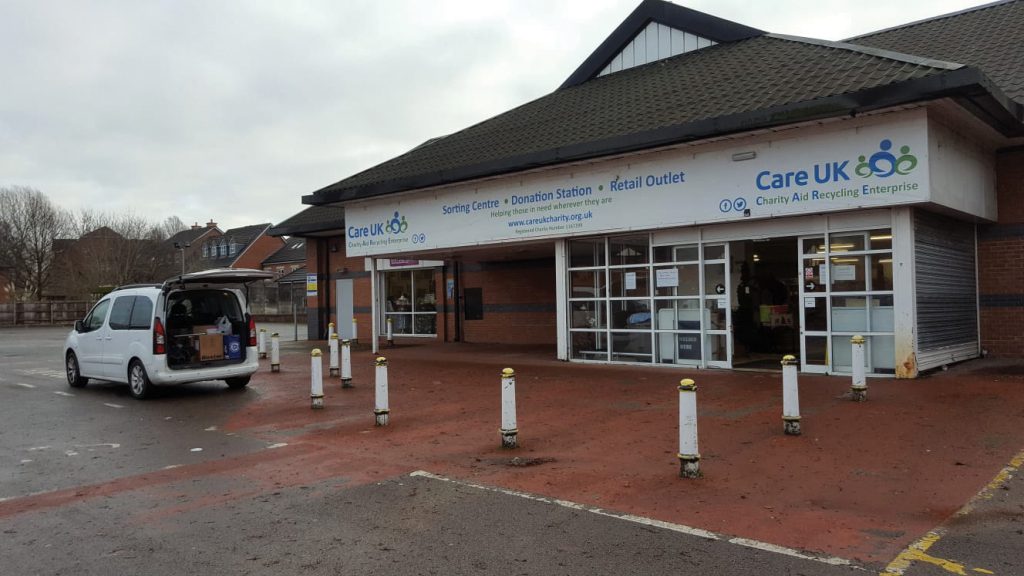 When a UK donor offered a significant supply of peritoneal dialysis supplies on our Global Hand site, it was bittersweet. We knew that the goods would be incredibly valuable to someone in need of exactly this kind of medical aid, but the very reason they were offered was a sad one: the donor's wife had passed away and no longer needed the fluids, wipes and special connectors. We were touched that he wanted to donate them, and Global Hand partner Care UK Charity felt the same way. They gratefully accepted the goods to add to their medical supplies for their work with a hospital in Syria, where they will no doubt be of immense use to people suffering there.
'Angels' Help Nourish Ugandan Kids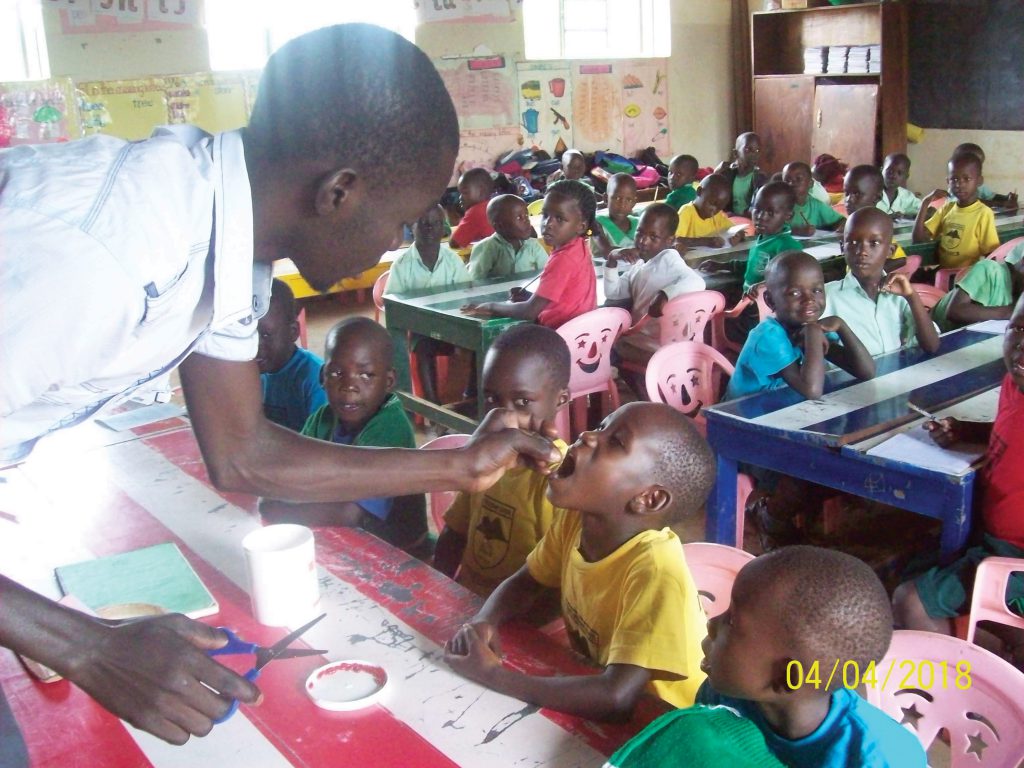 "22% of children under 5 in our town have stunted growth," said our partners in Uganda, who run research and health projects for children in need. Through the Global Hand website, they found an offer from Vitamin Angels, a US agency that donates vitamins, and received a gift that helped 30,500 malnourished children in their district.