UK dentists empower Nicaraguan peers
A trip to the dentist isn't everyone's idea of a good time. But for many who are too poor or too remote to access dental care, there are serious consequences for health and quality of life.  One community in Nicaragua now has a new reason to smile, after a UK dental clinic offered high quality equipment through Global Hand.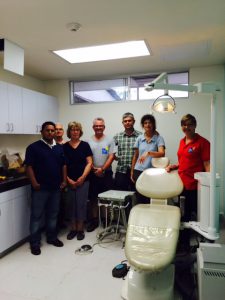 When the dental practice made the generous offer of equipment, including a dental chair, x-ray machine and steriliser, valued at 6,000GBP, they hoped it could bring health and well being to people in need somewhere else in the world.
A hospital in Nicaragua – the second poorest nation in Central America – was the excited recipient. They now offer the only dental surgery offering free care in the area, a region of 165,000 people.
"The only dental surgery offering free care in a region of 165,000 people."
It's not just the hospital's neighbours who are benefiting from the dental facility. Each year, a group of traveling dentists sets out from the hospital base to visit remote village communities in the hospital's catchment area, some taking two days' journey by local river transport. In 10 days, the dentists extracted 1,029 rotten teeth and saw over 600 patients.
All of this because a UK medical facility chose not to trash its superseded equipment. Global Hand is so grateful to be able to work with donors such as these, finding the most valuable use for resources they no longer need.