UK Clothing Company: Placing product wisely and well
We were approached by a large UK clothing company, manufacturing in China, with a massive offer of brand new product which they wanted to place responsibly among people in need. It had to stay in the country so they asked for our help in finding an NGO which could distribute appropriately.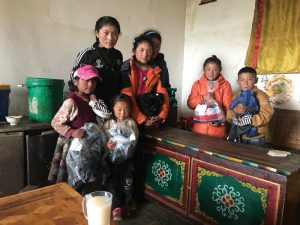 In the end, the clothing was sent to the west of China, to people living in very remote areas: over 15,000 items. We applaud companies who care about the right placement of excess product. Better for our planet. Better for its people.