South Sudan's Refugees: 'They Just Keep Coming…'
Where is the biggest refugee camp in the world, as of this year? We often ask that question of our stakeholders because the answer is, sadly, a surprise to many. Some suggest Turkey, others Jordan, others Germany. Almost none, however, considers the possibility of Northern Uganda. At this time, though, it has the largest camp in the world, as South Sudanese refugees have poured over the border. This highlights a bigger problem in the world of displacement. Although much is made of the movement of refugees in countries such as Germany and the UK, a far higher proportion of refugees is being absorbed by fragile states and under-resourced nations.
---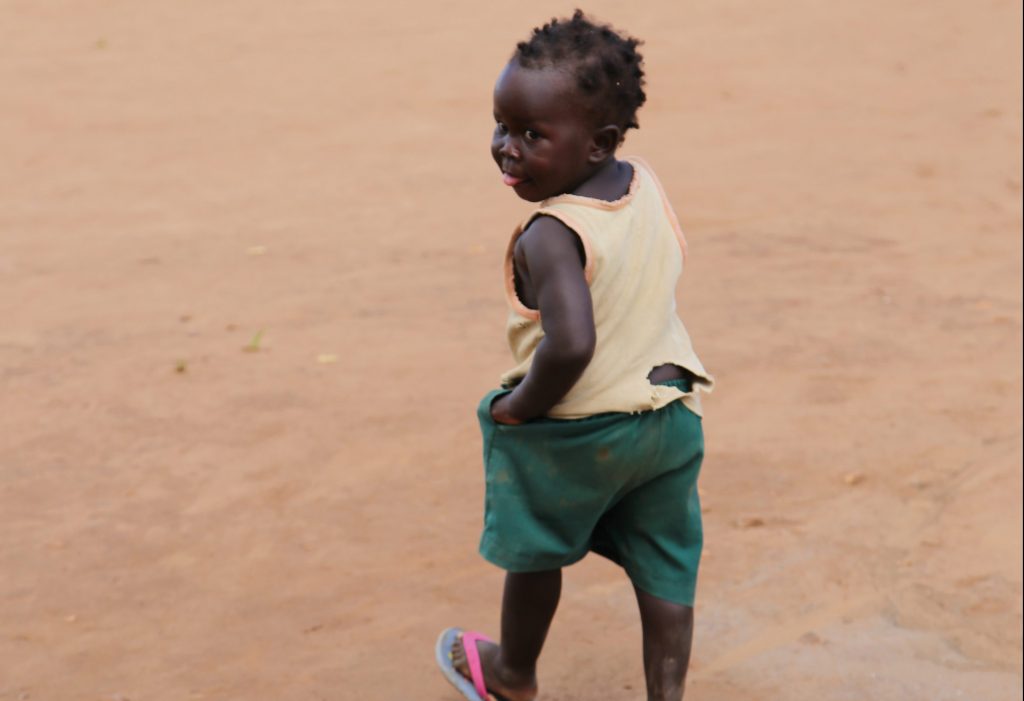 FUTURE? There is hope in this little refugees cheeky face, but one has to wonder what future life holds for him.
---
CGV UK Manager, Natalya Kan, visited Northern Uganda, this year, with Malcolm Begbie, Crossroads' Co-founder and Director. As Natalya put it, watching the tragic flow of humanity, "They just keep coming and coming…"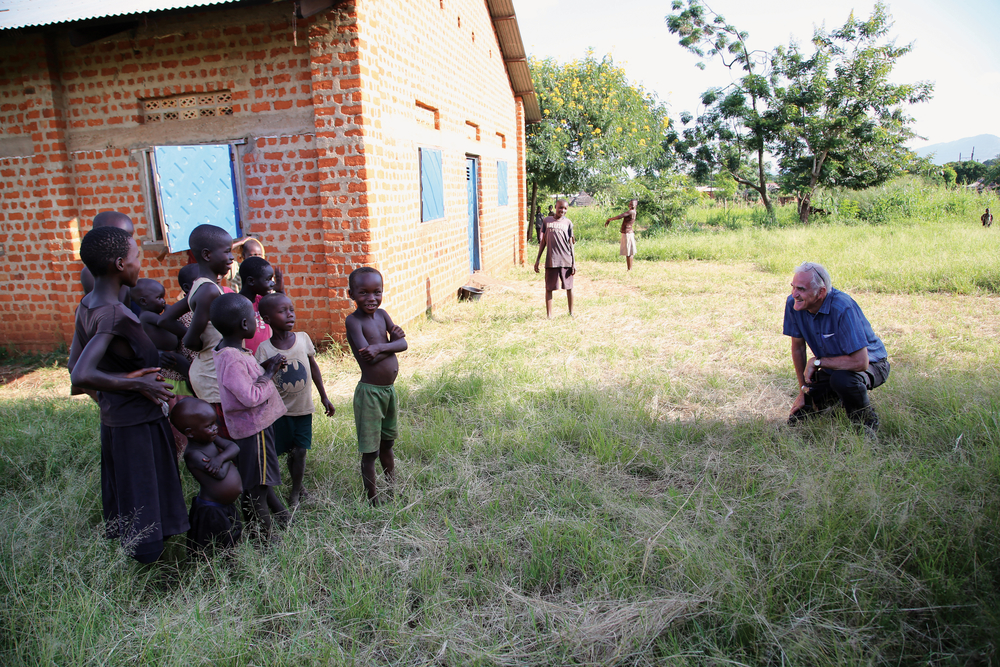 Malcolm Begbie, Crossroads Co-founder and Director in Nothern Uganda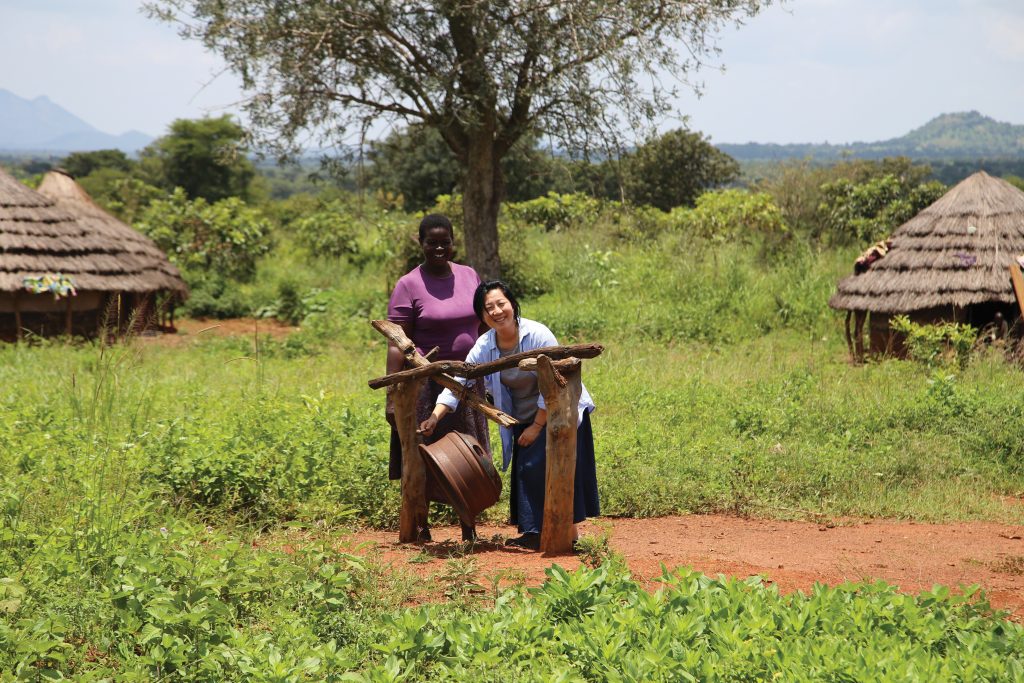 Natalya Kan with community leader, Katherine Okello
---

SOLAR LIGHTS Crossroads partnered with solar company, d.light, to give solar lights to refugees in this area.
The number reached 1 million refugees this year, with an average of 1,800 arriving daily. Ugandan officials say they are overwhelmed by the flow of people. Our team was there to find a 'match' with UK companies and other organisations offering donated goods and further support.