Education through Empathy
One of our favourite simulations to run in the UK is a programme that opens a window into fair trade.
At first, though, our team was not sure. "People in the UK are well aware of world need and fair trade vs. unfair trade," our UK team told us. "So we didn't know that our fair trade simulation would necessarily bring them a new understanding."
In this simulation, people must look at the coffee chain, e.g. the growers, shippers, roasters, packers and retailers etc. They must put themselves in the place of one of these groups and work out how much profit should be theirs, vis a vis the others in the chain.
"Even though this group included some who like to buy fair trade, none was prepared for what they discovered," our team said. "They had guessed that those who grew and handled the coffee, at its origin, would probably receive only a small percentage of the profit. But they were not prepared for the very small percentage it turned out to be. They were shocked!"
We love the way this simulation highlights that reality. As the saying has, 'Drink responsibly! Drink fair!'
---
Discovering the pain of poverty
This year, Natalya Kan visited Kazakhstan, her home country. While there, she ran simulations on poverty for students of different ages. She reflects on the time. "One student came up to me and said he hadn't realised people lived in such poverty and were so trapped by it. All who participated were deeply moved. A number were even weeping. It was a reality check for them".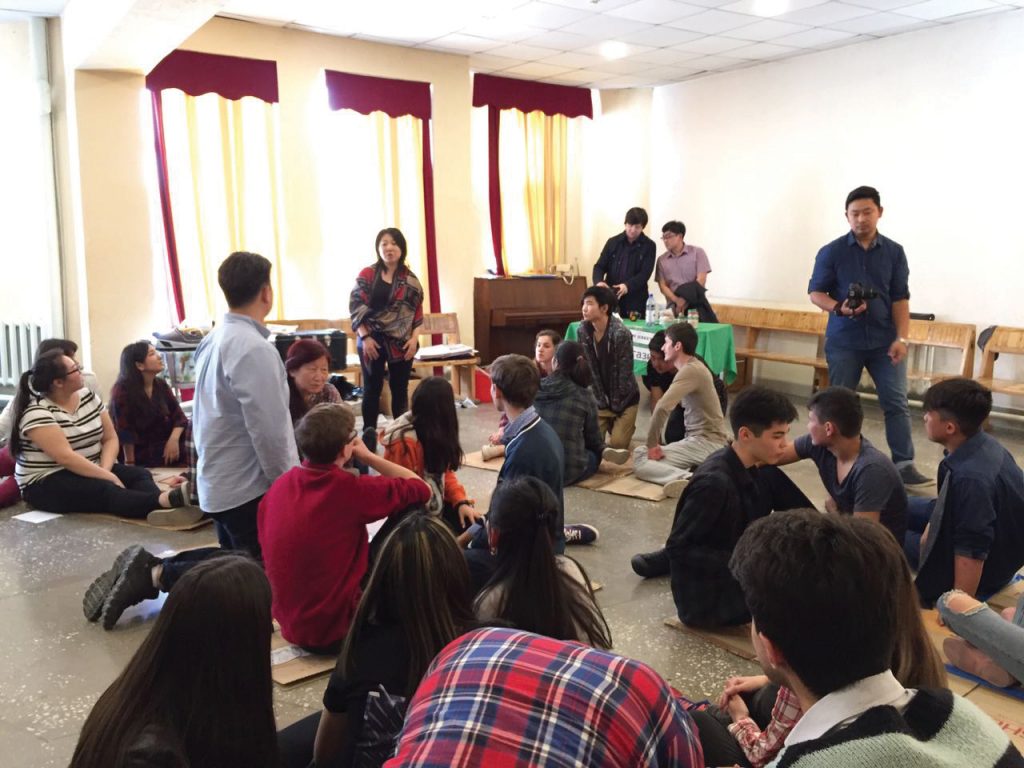 "In my role, as facilitator, I had to play the part of a harsh landlord who is corrupt and even rude to the people she oversees. One teenager came up to me and said, 'You were so unfair to me. I'm a good guy and you yelled at me.' I explained, in the debrief, how often, when economies are weak, the legal infrastructure can be too, and the powerful may oppress those in need. He 'got' it but was stunned by the fact that living in poverty can leave people in a place of great vulnerability.
"After the debrief, some of the students chose to sign up for volunteering opportunities. I loved seeing them implementing what they had learned, putting their new found understanding into action."
---
Identity of Culture: Coping with cultural difference.
"A nation's culture resides in the hearts and in the soul of its people," said Gandhi.
What happens, though, when two very different cultures need to co-exist, or even integrate with one another?
Identity of culture is a simulation x-perience which targets that question. Participants must divide themselves into two 'tribes', with different languages, different lifestyles and different mores.
One is trade focussed, earning the income required to face tomorrow. The other is relaxed, traditional, paternalistic and conservative. Each had to send 'ambassadors' to learn of the other's ways.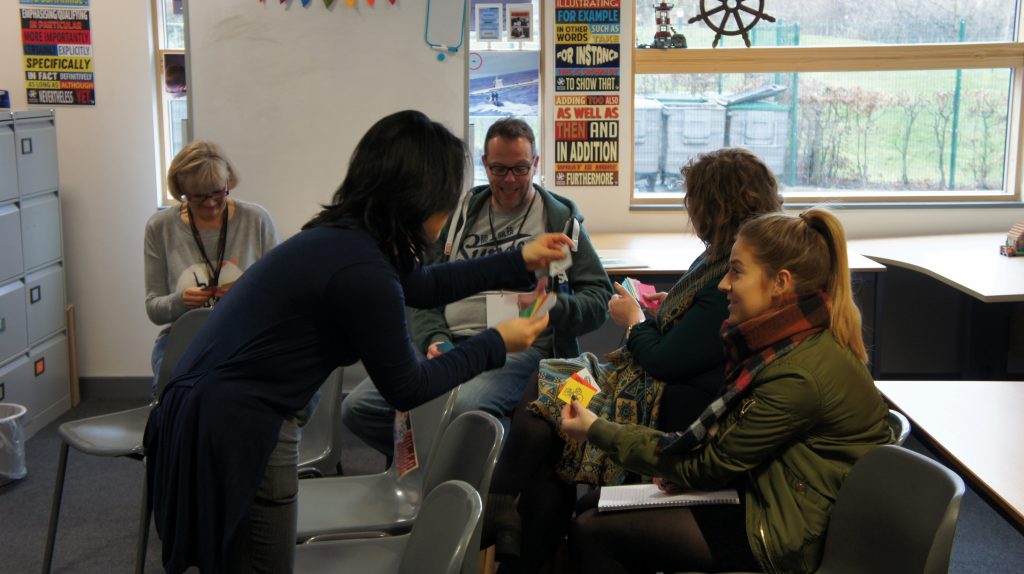 Our team ran this simulation for teachers at the Darton College in the UK who were meeting for a conference. "I could see, at the beginning", they told us, "they were taken a little by surprise. Very quickly, however, they became very involved. The simulation drew them in." Whenever our team runs this simulation programme, we hear the same. Participants become animated and the realities of cultural difference leave everyone very engaged.
The college fed back to us: "At Darton College we have have had two opportunities to engage with a simulation and the experience has had an impact on our approach to raising money for charity. Since the simulations, we have worked together with our young people to find innovative ways to raise money and engage with the actual cause."
---
Refugees Struggling for Survival
This year Natalya travelled to Germany, taking her expertise in simulation facilitation to support a programme targetting refugee need. She, along with German members of Crossroads' alumni, focused our Struggle for Survival simulation programme to highlight the needs of refugees. Her colleague there fed back: "At the beginning people were skeptical but at the end they were fully involved and open to change."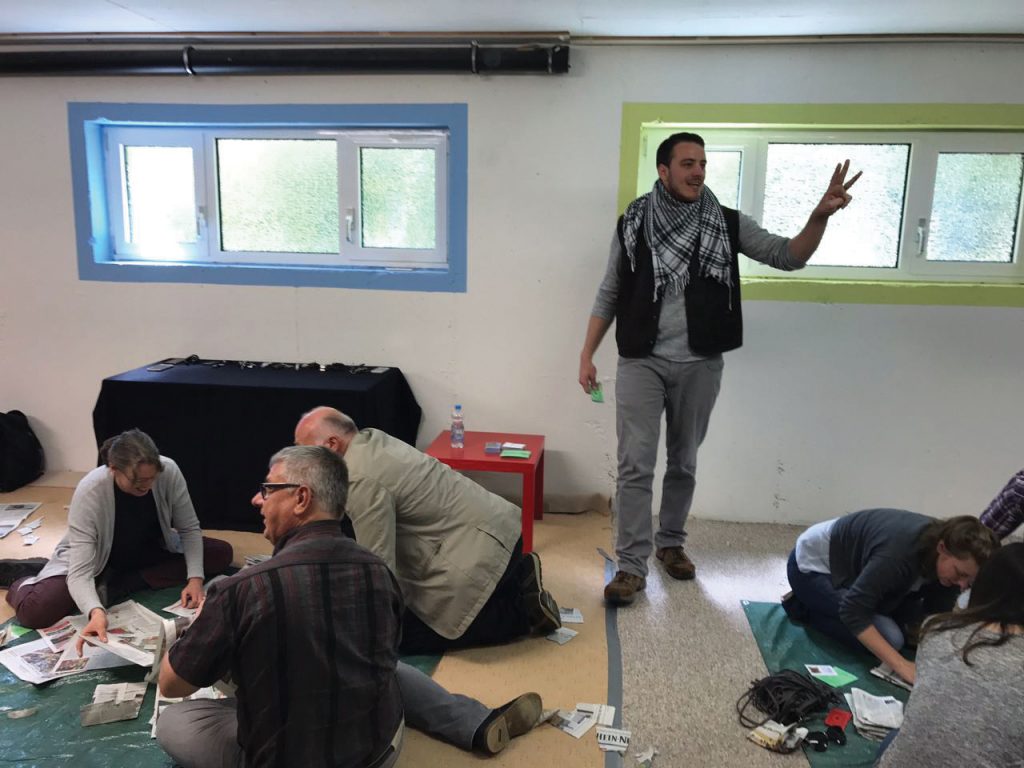 The participants also started to understand why, even though some refugees have been living in Germany for years, trauma has held them back from mastering the language, handling a job or becoming more fully integrated with the community. "We had many requests to run this in more communities to help deepen understanding of the situation for refugees elsewhere."