A Day in the Life of a Refugee: World Economic Forum 2018
We again attended the World Economic Forum, in Davos, Switzerland, this year as it continues to focus on the magnitude of today's refugee plight, searching for answers. Our UK office manager, Natalya Hanley (née Kan), joined international colleagues in representing the challenge of displacement through a simulation of refugee need in under-resourced communities: medical in particular, in her role.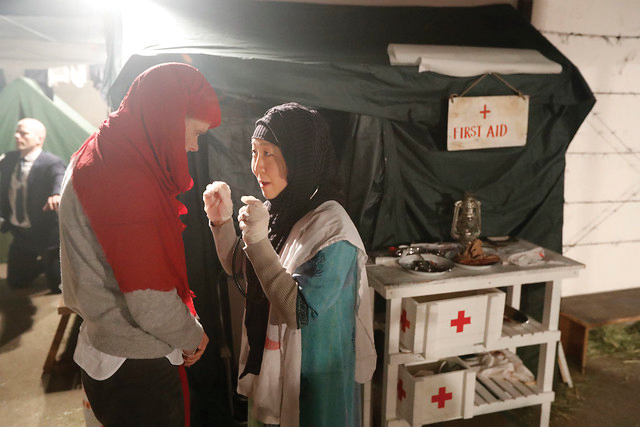 We always consider Davos an invaluable opportunity to see this profound need discussed and addressed, since the WEF brings together global leaders from politics, industry, academia and the non-profit sector. The cost of taking our simulation there, however, would be beyond our reach were it not for sponsors and partners who likewise believe the convening of people in Davos, with their international 'reach' and their ability to effect change, is worth strengthening through this simulation designed to deepen their empathy and understanding.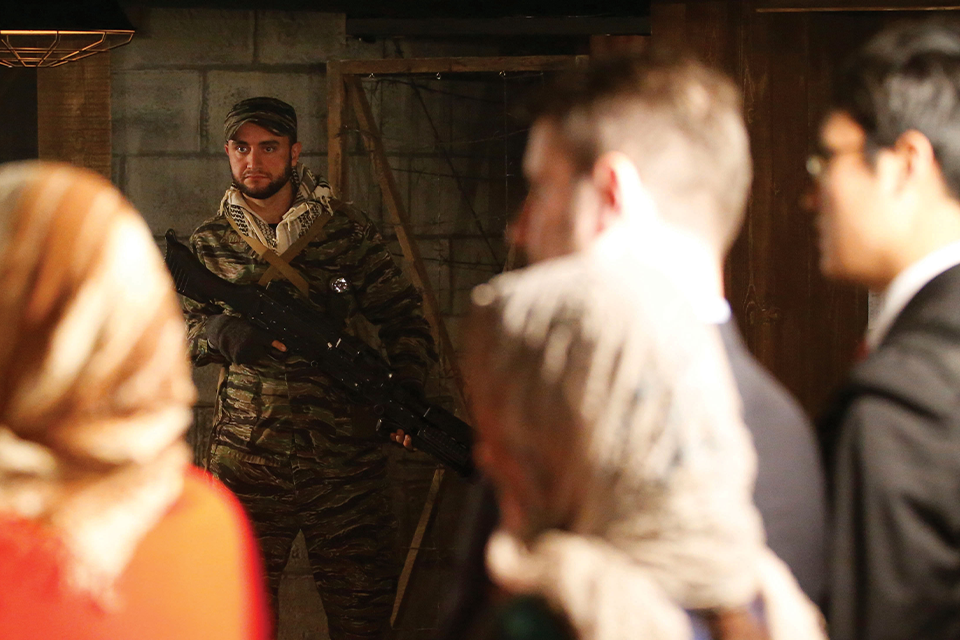 One of our team, David Livingstone Okello, himself abducted as a child soldier in Northern Uganda, puts it this way. "People like us often feel the world forgets us… They make policy and other decisions at their level, not ours. They don't know what life is like on the ground." It is for that reason that he travels from Uganda to Davos each year, dedicated to doing all he can to represent life on the ground in conflict scenarios.