Help us send computers to people in need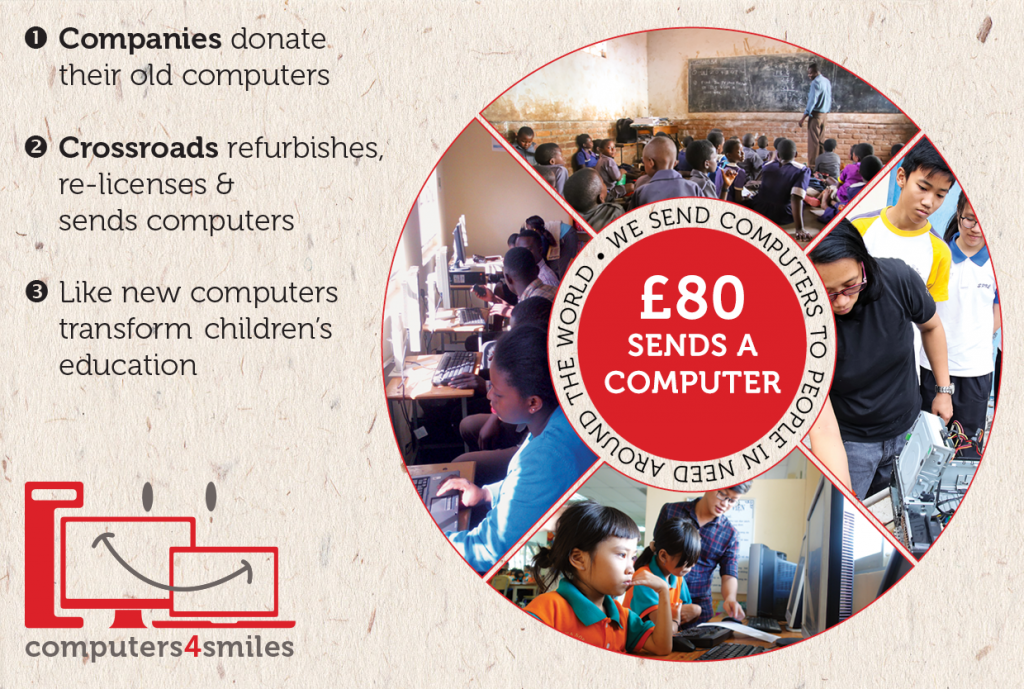 In communities across the developing world, people are left behind because they don't have access to computers. School computer labs sit empty. Medical clinics rely on written records. NGOs struggle to connect to international resources.
Each year companies donate thousands of their old computers to Crossroads. We refurbish them to like-new condition – reformatting, replacing parts, installing new software – and send them out full licensed and ready to use.
Crossroads currently has hundreds of high quality donated computers waiting to be refurbished. We also have volunteers ready to do the work. The only piece missing is just some funding for parts and software.
Since the computers and many of our replacement parts are donated and the labor is from volunteers it only costs £80 to fully refurbish each computer.
---
Would you considering helping us transform the education of a child, digitise a medical clinics operations, enable an NGO to help more people?
---
There are two ways you can help!
No Donation – Just set your shopping to Smile:
If you select Crossroads Global Village (UK) Limited as your charity on Amazon Smile and do all your purchases at smile.amazon.co.uk, Amazon will donate 0.5% of all eligible purchases to help Crossroads. Bookmark smile.amazon.co.uk, shop through Amazon Smile, and funds will come to Crossroads with every purchase!

Sponsor computers directly:
With every £80 you donate to Crossroads' Computers4Smiles campaign, a donated computer will be processed and released to help someone in need. Click here to give now, and add 'Computer refurbishment' as reference.
---
Here's what some of Crossroads' partners had to say about receiving donated computers: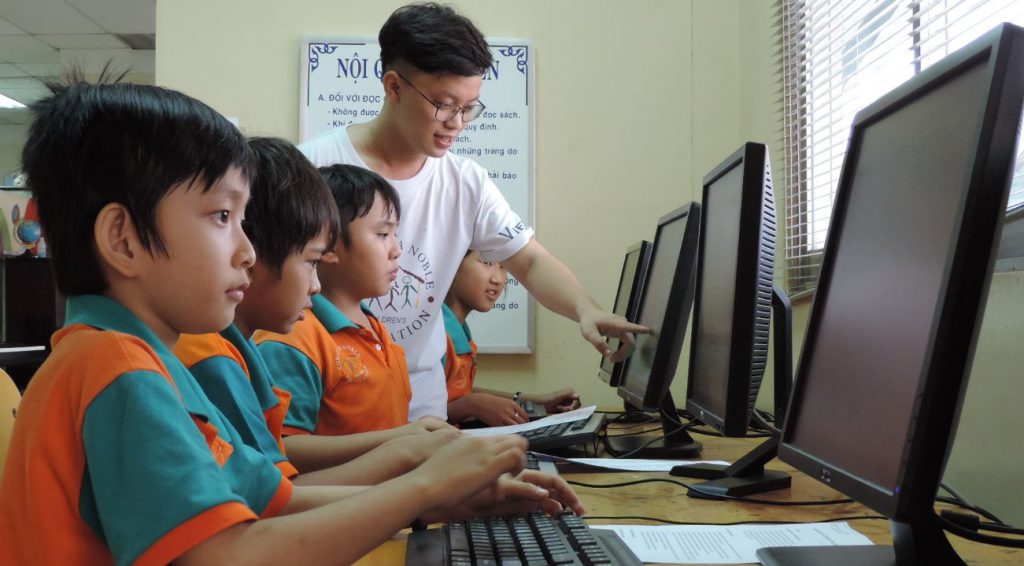 "Many of the kids have never seen a computer before. They are so excited to work on them!" Teacher, Cameroon
"As a result of computers in the shipment, we were able to open an internet café in the community." NGO staff, Zambia
"The aim was to establish our first computer laboratory and school library. The project boosted their morale, spirits, excitement, aspirations, dreams and hopes!" NGO staff, Papua New Guinea
"Our library was furnished with wonderful tables, chairs, books and computers. It could not have come at a better time. We have now been given the go ahead to be a full charter university for 800 students." NGO director, Zambia